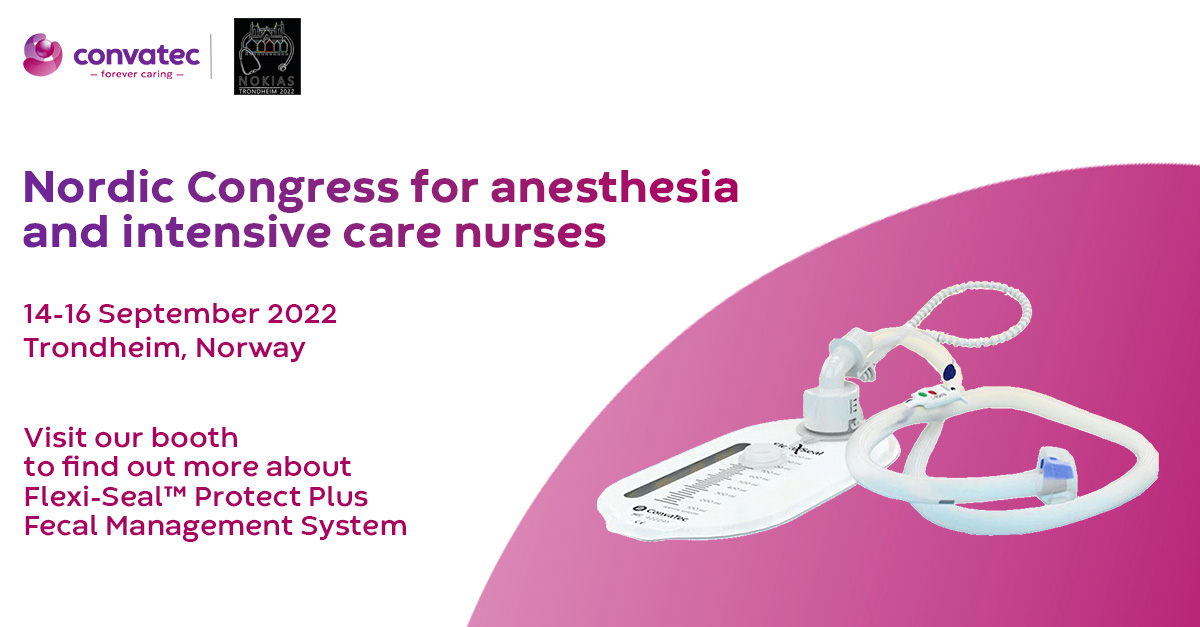 We have the pleasure to welcome you to the NOKIAS congress in Trondheim September 14.-16, 2022. Nordic Cooperation for Anesthesia and Intensive Care Nurses (NOSAM) was founded to create a forum for discussion, exchange of experience and research across national borders. Based on this collaboration, a long tradition of a joint congress is continued for Nordic colleagues in anesthesia and intensive care.
The NOKIAS 2022 theme is communication. Communication is a common denominator in our professions, and it is obvious that an optimal communication will be decisive to both patient outcome and for us to have control and feel mastery in our professions. Our wish is that NOKIAS will be a place to meet, mingle, learn and support one another with professional input and increased mastery and professional pride as an outcome
We recognize that you are relentless in your care for patients. That's why, we've made a commitment to do everything we can to support you in supporting your patients. We call that commitment forever caring.
Our clinicians, engineers and designers collaborated with ICU nurses to develop the innovative Flexi-Seal™ PROTECT PLUS Fecal Management System. A value-added system that is designed to optimize protection and minimize risk in fecal waste management. Allowing you to spend time on other priorities.
How can product innovations improve patient outcomes? To find out more, come and see us at NOKIAS congress in Trondheim and meet our team:

We're looking forward to welcoming you at NOKIAS Trondheim in 2022!